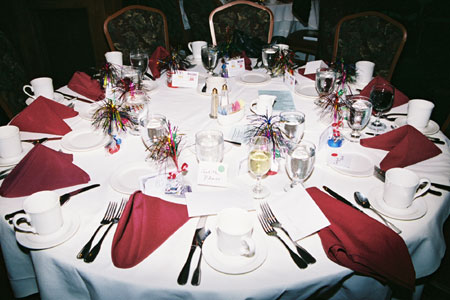 In this segment which, will hopefully appear often in the oncoming blogs. As this is the first one I will give a little introduction on how I plan to structure this, every time I will take a common name, and put together an imaginary dinner party of four people with the same name, offering a little insight into people from different walks of life.
This week the four people will be:
1.) Steve Wozniak
2.) Stephen Fry
3.) Stevie Wonder
4.) Sea-Sick Steve
Steve Wozniak
Steve Wozniak

This lovable giant was one of the co-founders of apple, the other being the late and great Steve Jobs, I chose Wozniak over jobs for his lesser known role in the making of the company, making him an excellent guest to have.
Born in 1950, this Californian claim to fame was his unimpeachable computer skills, giving him the nickname. "The Wizard of Woz".
Starting in Job's bedroom these two could be considered alongside Bill gates some of the biggest pioneers in the computer generation. Which precedes the current 'Internet' Generation that has evolved recently.
I believe Steve would bring a lot to the table, coupled with some of the other guests of the night, I believe it would insight some quite delightful conversation.
Stephen Fry
Stephen Fry
The next guest, to grace this dinner party would be none other than British national, Mr Stephen Fry, an eccentric if there ever there was one. His claim to fame being through both acting, voice overs in games such as little big planet, and hosting everyone favorite quiz show QI.
I chose him as a guest for a variety of reasons, as a sufferer of Bi-Polar, he may in fact add an enthusiastic almost manic tone, to a so far rather subdued crowd of people, if one were to consider Steve Wozniak as a rather lack luster party animal. Although, he may also bring a rather somber tone, regardless his quick wit and wild quips, sometimes a little to wild, if one were to cast their minds back to his defamatory remarks regarding Poland and the Third Reich.
I believe it is this Risque behavior which also adds to his culpability as being an excellent guest to have at any dinner party.
Stevie Wonder
Next up is one of the most inspirational men of our time, the one and only Stevie Wonder
Stevie Wonder
Born in the same year as Wozniak, making this quite the golden oldie debacle. Stevie Wonder, brings many unique aspects to the table; he's black, blind and his singing is not just out of sight but out of mind. A fantastic artist who has produced over 30 top ten hits in the US alone.
To of overcome so many of the obvious obstacles that must of presented themselves, credit must be given where it is due.
I was lucky enough to of seen Stevie Wonder live last year, when he performed with the owner and founder of one of the big UK musical Glastonbury festival. It is this reason I include him to this dinner, it was one of the single most enchanting memories I have, as it was the 40th Anniversary of Glastonbury, it was a very emotional time on stage but, the performance truly was fantastic.
Seasick Steve
Sea Sick Steve
Our final guest of the evening is also a musician, and with an equally
inspirational story.
Born in 1941 would make him the oldest of the four, he plays mostly, homemade personalized guitar in a wild folky way, which is unique almost unto himself.
He had the most colorful of lives, working as a Cowboy, Carnie and a musical engineer for a lot of his life as well as spending a large period of his adult life busking, supposedly friends with some of the greats such as Janis
Joplin and Kurt Cobain, Sea Sick Steve or real name, Steve Gene Wold
Would make a great final addition to the dinner table.
All in all this looks like it could be a very colorful evening, with insightful conservation springing up from all four men, as well as Stevie and Steve offering some sought of jazz/folk duet which I'm sure anyone would pay to see.
Next time we will be looking at a dinner party for the name: Charlie